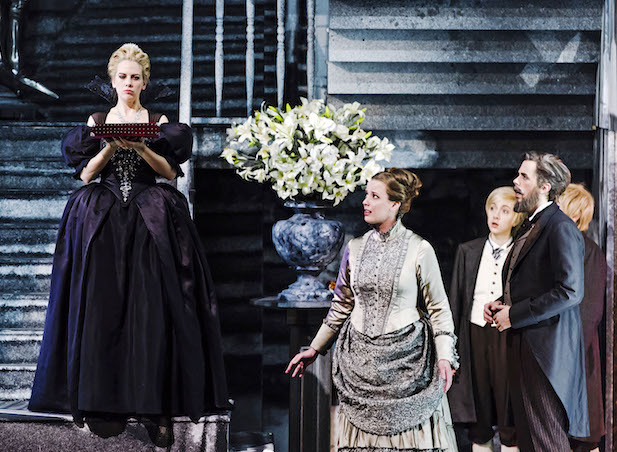 Enjoy Gordon Getty's works on stage and screen this summer with premiere performances and presentations of Gordon Getty: There Will Be Music on San Francisco station KQED Life.
On July 19, the Volti Chorale will perform the Napa premiere of Young America, Getty's six-part song cycle at the Festival Napa Valley. Young America appears on a program celebrating the American masters, featuring André Watts performing Edward MacDowell's Piano Concerto No. 2, and Bernstein's On the Town and the overture from Candide. Joel Rezven leads the Festival Orchestra NAPA in the evening performance at the Lincoln Theater.
KQED Life airs Gordon Getty: There Will Be Music on Sunday, July 23, at 7 p.m., and Monday, July 24, at 1 a.m. Watch the trailer for Peter Rosen's documentary and view the complete list of national broadcast dates and times.
Listen to the recording of Gordon Getty's The Canterville Ghost, recently released by PENTATONE. The one-act opera, which premiered at Oper Leipzig in May 2015, is now available to stream on Amazon, Apple Music, and Spotify.
Upcoming events:
July 19: Young America performed by the Volti Chorale at Festival Napa Valley
July 23 & 24: Gordon Getty: There Will Be Music airs on KQED Life
October 19 & 21: Center for Contemporary Opera presents Scare Pair, a double bill of The Canterville Ghost and Usher House
Stream The Canterville Ghost
Stream Usher House

Stream Young America