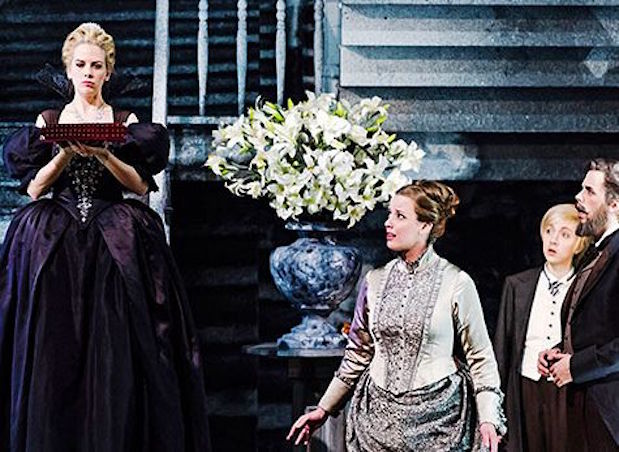 The Canterville Ghost, which premiered at Oper Leipzig in May 2015, is now available on Spotify and Apple Music. The one-act opera features musical direction by Matthias Foremny and a stellar cast featuring Matthew Treviño, Anooshah Golesorkhi, Denise Wernly, and Jean Broekhuizen.
Based on Oscar Wilde's story of the same name, The Canterville Ghost is Gordon Getty's third opera and will be presented in a double feature with Usher House by the Center for Contemporary Opera in October, and at LA Opera in June 2018.
Of his most recent work, Getty says: "The Canterville Ghost is romantic comedy, though with heartbreak and redemption along the way. The dos and don'ts of romantic comedy are pretty much eternal. Wilde has given us one, in short story form, of unique beauty and genius. We laugh and cry, and are enriched. I added music, and some words, with the same intention."
Stream The Canterville Ghost on Apple Music and Spotify. Explore the composition.